Since ChatGPT came out in late 2022, there's been a lot of talk about how generative AI is going to impact universities. Students are going to cheat on their assignments! They're going to have machines write their essays! Coming from a Real Life Student, giving my assignment to an AI to complete on my behalf is going to get me nothing but a below average grade and a crippling fear of expulsion. But that doesn't mean I don't use the tools to make my work process more efficient.
I personally find gathering background research to be the most time-consuming task of projects – where do I look? When do I stop looking? How do I know if I've missed anything? To help speed up the process and get a well-rounded view of the information that's out there, I use the tool Perplexity. Let's kill two birds with one stone here and go through some research steps for my upcoming assignment on the concept of "luxury surveillance." First, I plug my research question into the tool and ask for a list of relevant scholarly articles. It gives me back five links across different sources that each have a unique angle on the topic. Second, I ask it to summarize the key points of each article and synthesize the findings. What are the similarities and differences? What methodologies were used? It comes back sharing some major overlapping themes like privacy issues and policy developments. Lastly, I ask what's missing. What are the gaps in the current research available? What areas could I dig into further? Perplexity then suggested looking into the psychological implications of luxury surveillance on marginalized communities.
Consider it like a literature review. Research, comparing findings, and developing a research question might typically take hours. Instead, I was able to gather all of the data within five minutes and dedicate those extra hours to developing my own ideas and perspectives. Whether in school or the workforce, tools like Perplexity can be used as a first step in the research process to make a mountain of data feel a little less intimidating.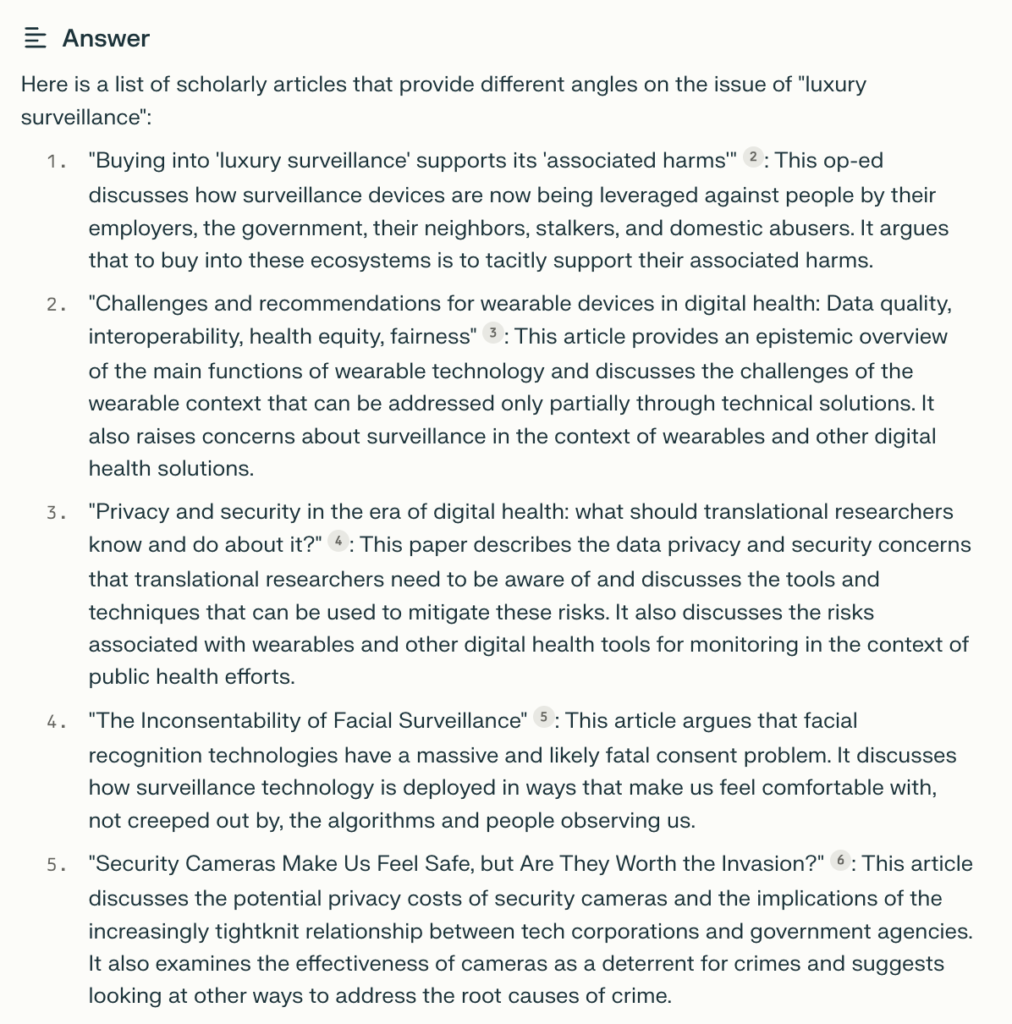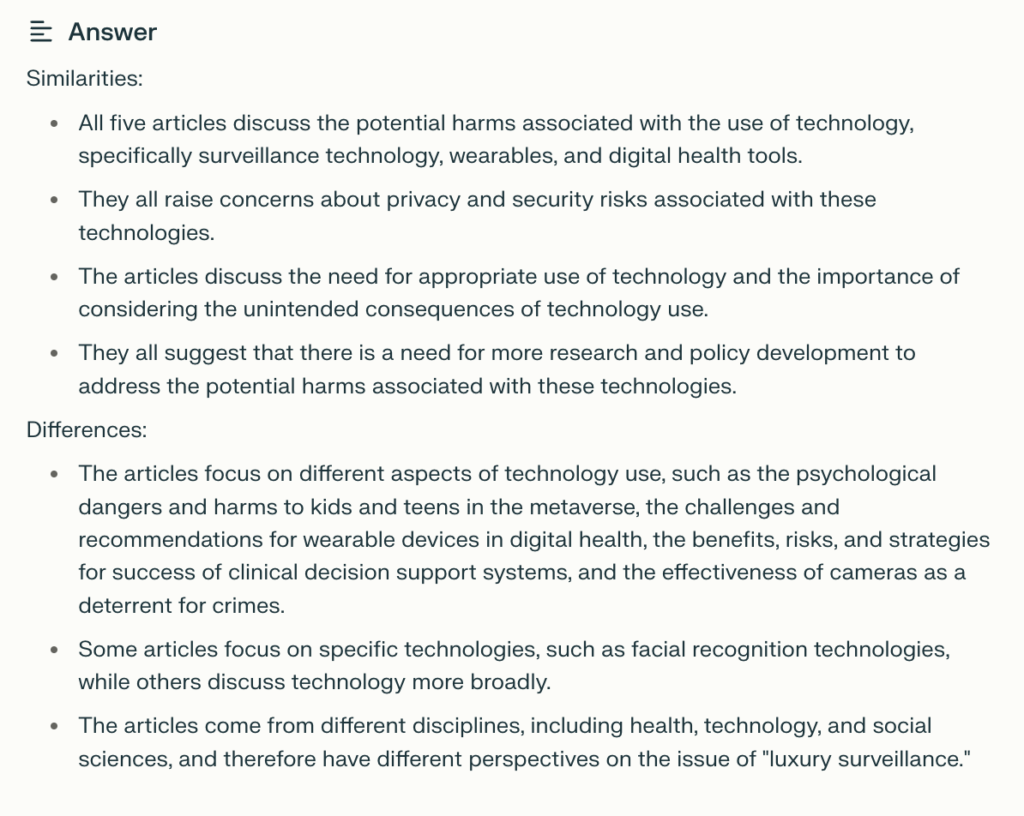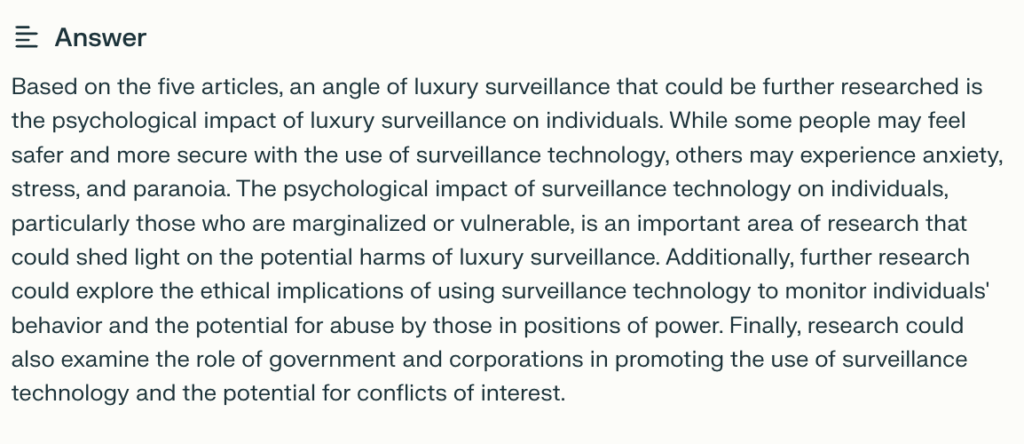 – Jess Adelson