In this blog post I'll walk you through the process of how I brought a static image to life with the help of generative AI platforms like Leonardo and Runway. Plus, I'll show you how you can get all creative with generative AI too!
Step 1: Crafting the image in Leonardo
First, I hopped over to Leonardo, a powerful generative AI image-to-text platform to create a whimsical image of a raccoon delightfully nibbling on a piece of cake with confetti showers in the backdrop. So, I typed the prompt: "raccoon eating cake with confetti in the background". And voila! Leonardo gave me a bunch of image options to choose from. From there, I picked my favorite, hit the download button and headed over to Runway.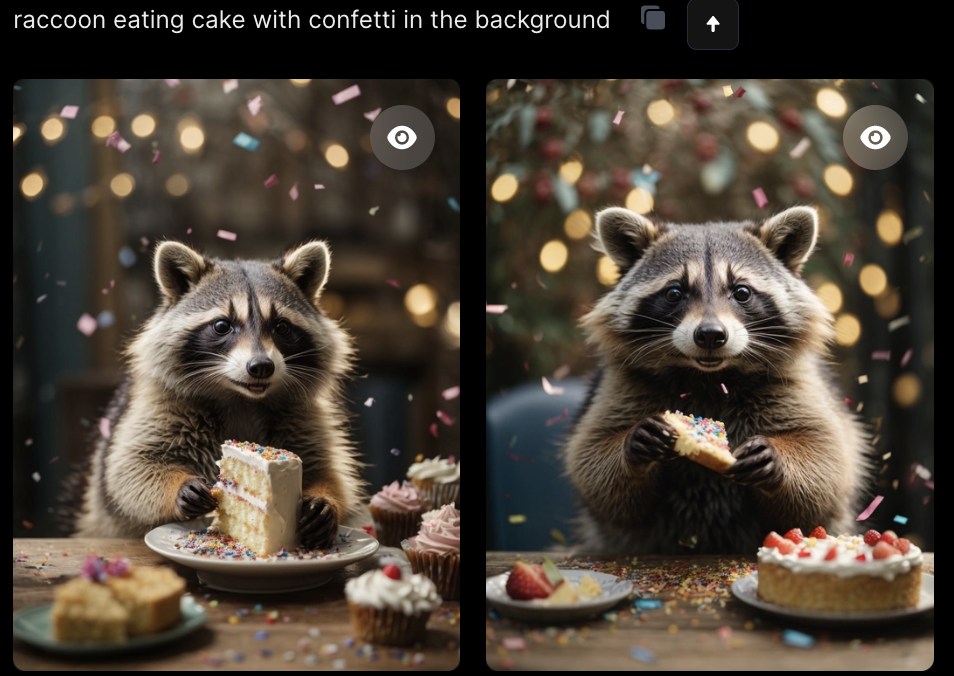 Step 2: Animate with AI in Runway
Now that I had my raccoon masterpiece, it was time to take it up a notch. I moved over to Runway, an AI-powered platform that can turn images into videos with just a bit of text. I uploaded my raccoon image and added some more text to tell the AI how I wanted it to move. I wrote something like: "a raccoon eating cake with falling and moving confetti in the background". In a matter of seconds, Runway then transformed my image into a video with my raccoon going to town on that cake with confetti cascading in the backdrop.
Step 3: Enjoying the Animated Delight
And there you have it, a super fun video of a cake-loving raccoon having a blast at a party! This simple project was a breeze, thanks to the combo of Leonardo and Runway. It's a mix of art and AI tech that brings your imagination to life in ways you wouldn't believe. When you play with tools like Leonardo and Runway, you can open up a world of creativity and make your craziest ideas come alive. So, give it a shot, let your imagination run wild and see what AI can do for your art and animations!
– Alli Keeler