In the book "Sensemaking," author Christian Madsbjerg uses a German word to describe the moment a horse is stung by a wasp: Scheue. The horse reacts in a directionless panic, often flailing in place in an attempt to flee the source of pain. But why would a horse in distress be used as a metaphor in a book about sensemaking?
In cultural terms, we are the horse when facing new, confusing floods of information. Anxiety and disorientation can grip us when new depictions of reality come into play. The result, in consultative speak, is active inertia. We thrash and flail in place, expending excessive energy and emotion, but effectively staying put. Just like the horse.
When the unfamiliar presents this kind of panic, how do we stop the scheue?
Consider Generative AI as a before-and-after moment. As communications pros, you're likely aware that we're approaching the one-year anniversary of ChatGPT, arguably the most disruptive technology to ever impact our craft. Having spent countless hours with teams during this period, I've witnessed denial, ambivalence, and lots of discussion without action. I've also spent hundreds of hours using Generative AI tools for research, exploration, and writing assistance. Given the value we've already seen, coupled with the platforms' escalating velocity and power, it's a bad wager to bet against Generative AI. To be a communications leader, we have to accelerate understanding and applications of these tools, while also considering their broader societal effects.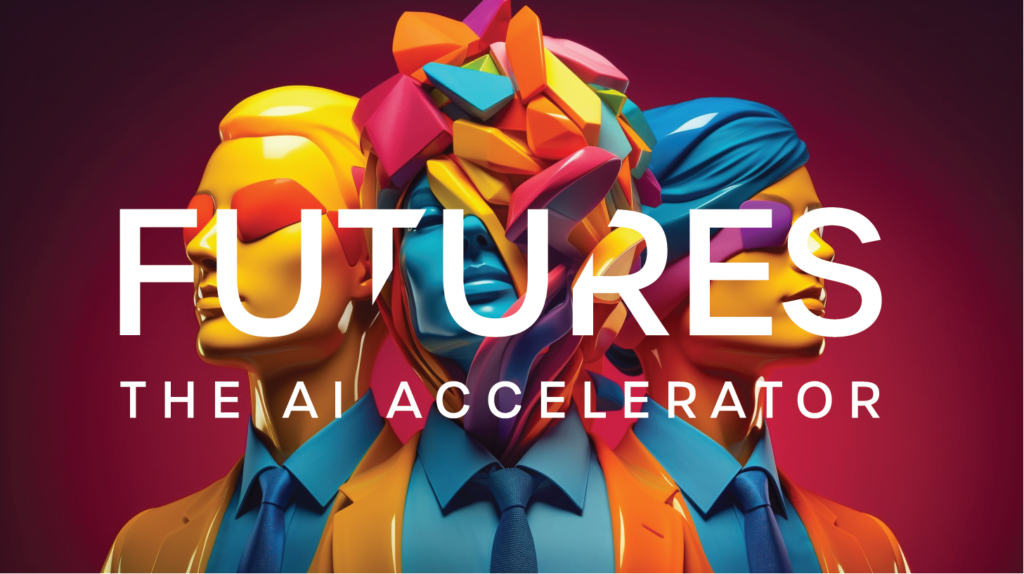 Our Futures team has been charting this ascendance for years via Media Genius. Through applied research and development, we've accelerated the understanding of anomalies at the intersection of media and machine learning. We've tracked communications, marketing, engagement, and content creation as new media conventions emerged, and rules changed. We've provided sensemaking frameworks and new services that reflect new realities. This work prepared us to chart a path to the biggest pivot yet — Generative AI.
This shift is industry-altering, perhaps even more so, than the impacts brought by social media and the internet. Driven by this belief, we spoke with many clients, collaborators, and frontline practitioners experiencing this sharp technological break. These discussions led us to adjust our emphasis and focus more explicitly on communications in the age of generative AI. We're excited to pivot our Media Genius newsletter to a new masthead and central focus. The new "On AI" newsletter, accompanied by a website for media pros and communicators, can help you navigate the new landscape.
The site includes a curated AI newsfeed, working perspectives from our teams and partners, informal platform demos, and recommendations for in-depth reads. Along with the newsletter, it addresses core questions we consistently hear from colleagues and clients across geographies and industries, including:
How do we keep up with AI overload?
How do we orient comms/marketing teams to AI?
How can AI make our work better?
How do we think about the bigger picture?
How can Futures help on our AI journey?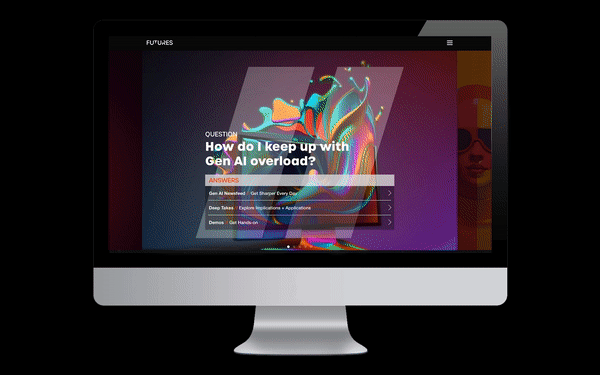 In parallel, we've launched an AI Accelerator — a first-of-its-kind offering to help organizations better understand and activate Generative AI platforms across marketing and communications functions. Simply put, we help clients navigate the impact — and opportunity — of Generative AI.
The transformative nature of this new tech requires communicators and marketers to undergo an equally radical shift — from talking and making predictions about AI to actively using and understanding it. That's why our Accelerator is all about application and implication versus theory. The work spans orientation and training, pilot development, culture change, and consulting. We advise cutting-edge healthcare innovators, blue-chip professional services firms, global consumer brands, and non-profit organizations alike on advancing their unique Gen AI journeys — strategically, ethically and empathetically.
Our proven history of helping organizations stop the scheue is why we're confident in our ability to navigate new changes AI brings to the fore. Learn more about our AI Accelerator, AI resource site, and On AI newsletter to join us as we rise to the moment.